JAMES A SMITH COMPANY
In 1966, Jim founded James A Smith Company with two lathes in his garage. In 1973, after having added more machines and becoming larger than the garage could hold, Jim built a shop and continued to grow. In 1986, Jim added on to the building, creating 10,000 sq ft of shop with over 25 machines. Machines ranging from Bridgeports to a Toyoda 60"x120" CNC Vertical Machining Center, from one of the original lathes to Hitachi-Seiki CNC lathes, from a Toshiba CNC Horizontal Machining Center to Okamoto surface grinders. We are a member of the National Federation of Independent Businesses and a life-long member of the Society of Manufacturing Engineers. Staying on the cutting edge of technology, yet keeping the old fashioned work ethic that has created it, James A Smith Company is your precision machining solution.
Contact us online
OUR SERVICES
James A Smith Company, is a job shop specializing in long-run production, short-run production, and prototyping. Using up to 5 axis CNC Vertical Machining Centers, CNC Turning Centers, CNC Horizontal Machining Centers, Jig Bores, and Surface Grinders, we have the equipment for virtually any precision machining need.
Call us or contact us online today for a quote! (763) 784-9153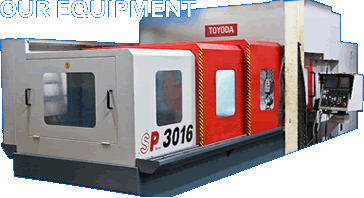 Our shop equipment includes:
SP-3016 Toyoda Vertical Machining Center, Hydroptic Sip 7A Jigbore, M-V70C, M-V60C Plus, M-V5CN-L, M-V5B & M-V4B Mitsubishi Vertical Machining Centers...
Read more